2017 ALL-NATIONAL HONOR ENSEMBLES 
November 26-29, 2017
Walt Disney World
Orlando, Florida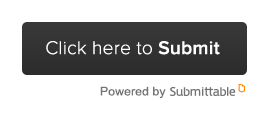 Join us this year as we add magic to the All-National Honor Ensembles!  The 2017 ANHE program will kick off on Sunday, November 26, 2017 with a special event at the Epcot Theme Park.
"I had an extremely transformational experience that has made me a better man than I was going into NAfME All-Nationals. I sincerely feel like my purpose in life has been rejuvenated."
—Noah G. 2016 All-National Honor Ensemble Student.
"The skill and level of difficulty surpasses every choir I've been in my life. This was more than just singing, I made so many friends and I felt like we knew each other our whole lives,  all in just four days. I've learned valuable lessons because of what you allow high school kids like me to come together in song."
—Nathan W. 2016 All-National Honor Ensemble Student.
"I came back to my choir this week with a reinvigorated sense of purpose…I believe everyone should be inspired to achieve the excellence that was encouraged."
—Julia C. 2016 All-National Honor Ensemble Student.
Video and Audio clips courtesy of Soundwaves Recording
About ANHE
The NAfME All-National Honor Ensembles (ANHE) represent the top performing high school musicians in the United States. So much more than a musical ensemble; it is a comprehensive, musical and educational experience.
The ensembles will meet at the Walt Disney World Resort in Orlando, Florida under the baton of leaders in the field of music education. The NAfME All-National Honor Ensembles are represented in the following components: 
   Concert Band
   Mixed Choir
   Symphony Orchestra
   Jazz Ensemble
2017 ANHE Program Cost:
The cost of the 2017 ANHE program is $800. This includes housing for 3 nights (2 students/room), meals, transportation to and from the Orlando International Airport (MCO) via Disney's Magical Express, sheet music, AND a 3-day Park Hopper Pass.

Application Guidelines
Be in grades 9, 10 or 11 during the 2016-2017 school year.
Attend school in one of the fifty states of the United States, the District of Columbia, or a Department of Defense School. 
Students must be accepted to their state's 2016-2017 All-State Festival.
If there isn't an All-State festival held during the 2016-2017 academic year the  2016-2017 Division festival will be acceptable (Northwest Division).  
If your state MEA does not sponsor the All-State Festival, the state MEA will determine which students are eligible to receive an invitation to apply. 
Be a member of his or her school's choral, string, or instrumental ensemble during the 2016-2017 school year corresponding with the ensemble for which application is made.
Receive endorsement from his or her ensemble director.
Ensemble director must be a current member of NAfME
The final determination of eligibility for the All-National Honor Ensembles program is made by the student's state music education association (MEA)

Some states may require that students are both selected AND perform in their All-State. Students must follow the directive of their individual state MEA with regard to participation.  
Students who fail to comply with their individual state requirements will not be eligible to participate in the NAfME All-National Honor Ensembles program.
This must be a VIDEO audition. 
You are required to upload an unedited and unaccompanied video performing the required repertoire for your instrument or voice part. Please find repertoire requirements below.
There is the option of uploading an additional 2 minute video. This may be a piece of your choosing and may be accompanied or unaccompanied. You could use this opportunity to demonstrate proficiency on an auxiliary instrument. The second video is not required.
How to Apply
CLICK HERE to start an application.
The deadline for applications is May 12, 2017. 

Audition Repertoire Requirements
CLICK HERE for your Audition Repertoire. All music is found in the public domain.

2017 All-National Honor Ensembles Conductors
Concert Band
T. André Feagin, Assistant Professor of Music, Coastal Carolina University
Symphony Orchestra
Margery Deutsch, Professor Emeritus University of Wisconsin-Milwaukee
Mixed Choir
Jazz Ensemble
Todd Stoll, Vice-President of Education for Jazz at Lincoln Center. Read more

Special Guest Artist Coming Soon!
 
Resources

Have Questions?
Save
Save